Located only two hours from Mexico City International Airport, one hour from Toluca International Airport and shores of a beautiful lake, this colonial town preserves the color and folklore of a typical mexican colonial pueblo. Lined with adobe homes and cobblestone streets where attractive designer shops, gourmet restaurants and trendy night life infiltrate the picturesque village.

Almost every outdoor activity can be practiced in Valle de Bravo: Trekking, hiking, skiing, mountain bike and route riding, kayaking, sailing, paragliding and fishing. This beautiful place has natural reserves such as the Monarch butterfly sanctuary where every year you can witness its unique and amazing migration.

The traveler who approaches Valle de Bravo will quickly be captivated by the beauty of its mountain scenery in shores of its amazing lake.
Its privileged all year spring weather is mild and the average temperature varies around 17 degrees Celsius. The rainy season during the summer offers an amazing natural spectacle.
On a typical evening in Valle de Bravo, travelers will be tempted to just relax and enjoy the peace of natural sounds and sorroundings. For bird watching lovers, " Valle" is a paradise where they can find several bird species that migrate within mexico. They will also get to see hummingbirds, nuthatches, woodpeckers, thrushes, quails, hawks and eagles. For the more active travelers, "Valle" offers all kind of outdoor sports and activites.

The colonial magical town of Valle de Bravo offers amazing architectural views of its cobblestone alleys with adobe houses and red shingle roofs.
Its streets offer a vast cultural experience for travelers ranging from traditional craft markets with hand made "Mazahua" embroidery and textiles, all the way to signature boutiques, traditional art museums, modern art galleries, contemporary and traditional restaurants all crowned by the imponent Cathedral in dontown main plaza.
Valle de bravo is famous for its high temperature ceramic and the renown ceramists center as well as the amazing basket work with pine tree natural materials.
Valle de Bravo hosts one of the most important music and culture event called "Festival de las Almas" featuring live performances of both modern and folkloric artists, photography expos, short film festival as well as national and international music bands.
For Budists or people who enjoy meditation, Valle de Bravo holds two amazing Budist Stupas, one of them being the largest know to be built in a western country with a height of 36 meters.

Valle de Bravo is the main second home destination for wealthiest people from Mexico city not only for its proximity to it but because its amazing weather and natural sorrundings allow the practice of almost every outdoor sport.
The lake is one of the main attractions offering water skiing, sailing, wind surfing, wake boarding and kayaking.
For golf lovers, Valle de Bravo offers 3 par 72 golf courses.
Equestrian activities and tournaments are held along the year.
The mountain landscape and pine forests is ideal for treking, mountain biking, down hill, enduro and motorcycling. La Peña,is the pefect place for rock climbing lovers and bouldering. The natural reserve of Monte Alto is excellent for mountain biking and hiking. It also holds the launching ramp for paragliders and hangliders. Valle de bravo is venue for the annual paragliding world cup serial.
From november through march, Valle de Bravo hosts the miracle of the annual migration of the Monarch Butterfly to its Sanctuary. This is a unique event in the world.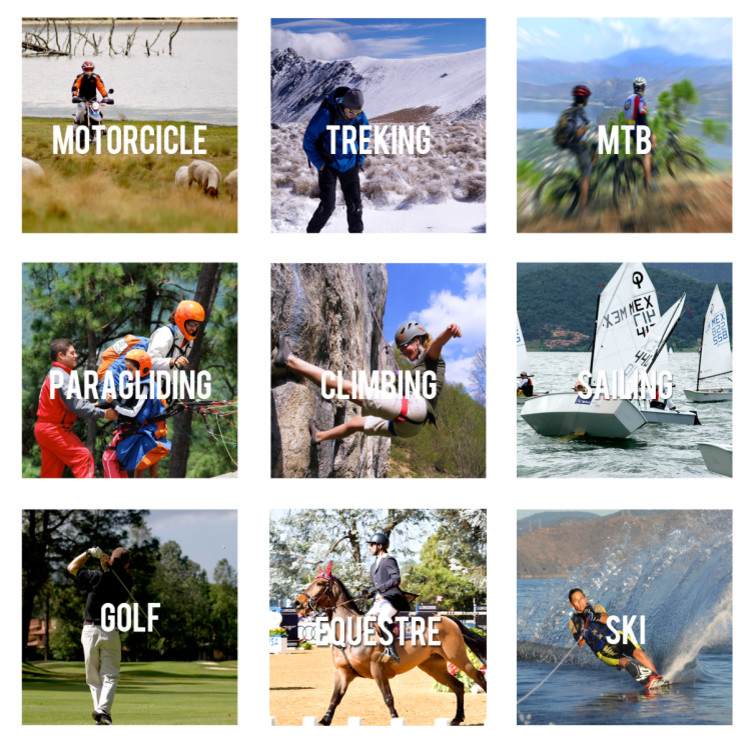 HOTELES RODAVENTO 2016 ALL RIGHTS RESERVED